Oglīte
---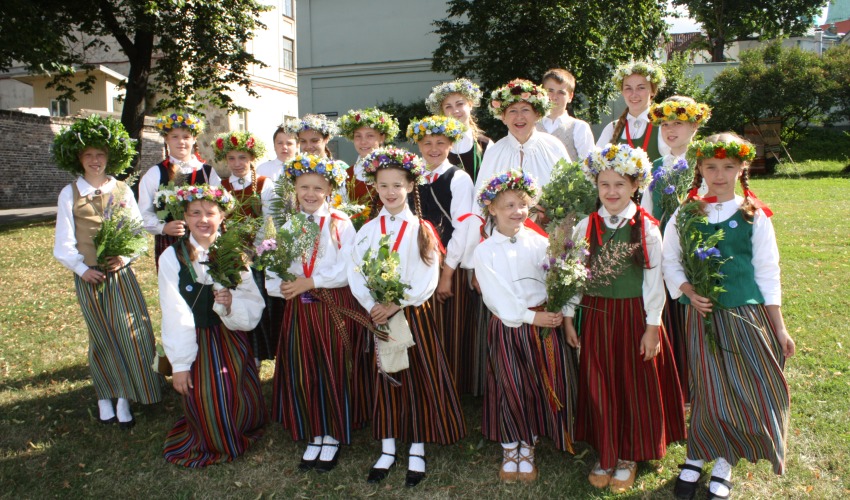 Līva Krīgere voice
Karīna Skreba voice, violin
Marta Koleča voice
Anitra Berga voice, kokle
Eduards Žeiris voice
Gustavs Kolečis voice
Elīza Skreba voice, violin, mandolin
Līva Ozola voice, flute
Undīne Simbirceva voice, flute
Elīna Graudiņa voice
Unigunda Meijere voice, flute
Magdalēna Meijere voice, violin, mandolin
Renāte Lejiete voice, percussions
Madara Rone voice, mandolin
Kevins Penners voice, accordion, Jew's harp

The children and youth folklore group from Ropaži "Oglīte" includes children from the age of 7 to 20 years. The participants of the group sing, dance and learn to play traditional instruments – kokle, flute, violin etc. Each year the group participates in folklore singing competitions, diverse festivals and concerts in Ropaži, Riga and other places in Latvia. "Oglīte" has been also abroad – in festivals in Poland, Czech Republic, Slovakia, Germany, Sweden, Denmark, Ireland, Russia, Lithuania, Belgium a.o.
Leader of the group is Ligita Šreibere.

Published by lauska
---
Video
---