Rāva
---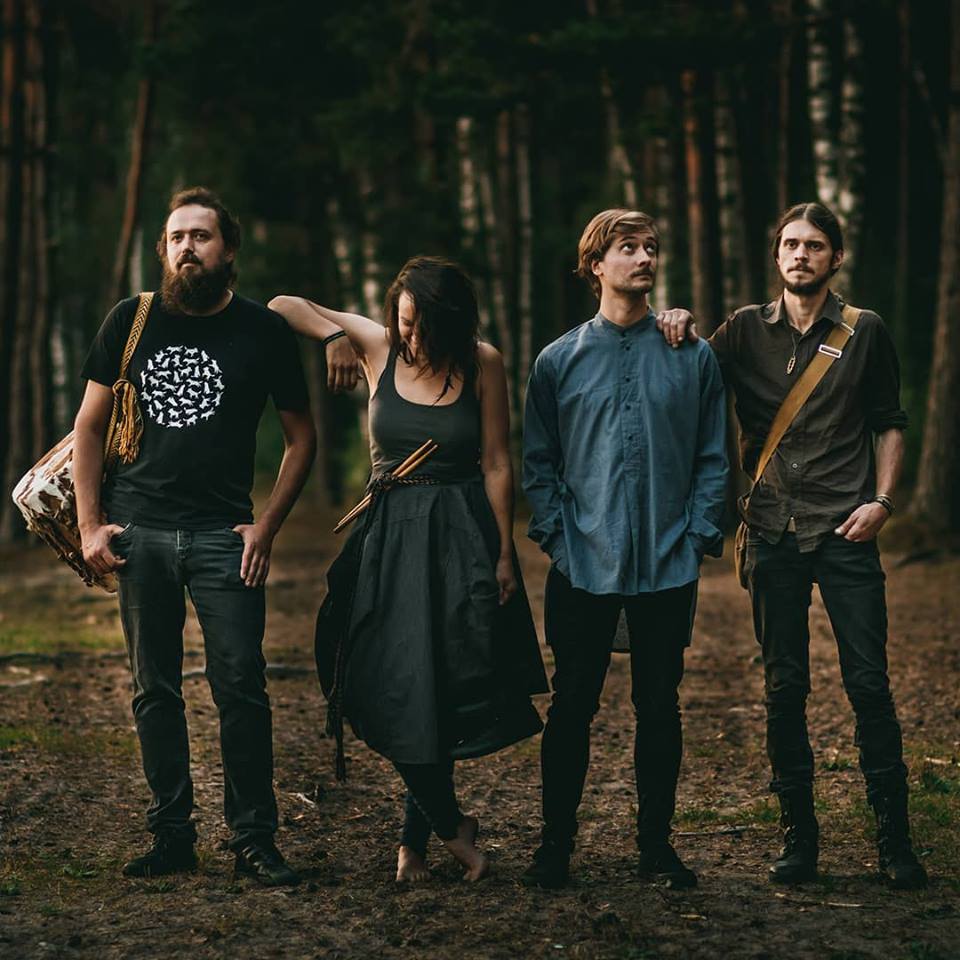 Ilze Ceļmillere voice
Eduards Plankājs voice
Viesturs Āboltiņš voice, base
Andrejs Planders voice, drums
Toms Ceļmillers electric guitar, sound effects
Emīls Zonne voice, mandolin, flute
Lauma Bērza voice, drums, violin
Ēriks Dumpis voice, drums
Kaspars Vēvers voice

Rāva [Ra:va] is a band from Latvia that unites several genre musicians, history reenactors, ethnomusicologists and artists. 'Rāva' is a powerful Latvian name meaning 'marsh water'. Rāva was born on 29th April 2014 with a war song project 'Crow is Singing in an Oak Tree' joining Latvian traditional war song performance with performance art elements. The project is mostly shown in museums and included in school programme activities. Beside 'Crow is Singing in an Oak Tree' project the band performs traditional Latvian war songs on any stage and without any special setting. Rāva is known as well as an underground band performing in 'dark traditional/ dark folk' genre. This include drones, electric guitars etc.

Published by lauska
---
Video
---