Connecting our worlds through sharing our culture, our faith, our values and our lived experiences –
Reflections on the project "Joikas un Dainas" 2014-2015
by Frederika Wennermo


---
Introduction
This paper is a short summary of my experiences with the project "Joikas un Dainas" at the Isogaisa festival in August 2014 and 2015 as well as my journey to Latvia in July 2015 and participation in the workshops in Drabeši and the SVIESTS Ethno-Eco Festival day in Cēsis. These reflections are taken from my personal experiences with the project, and parts are connected with a larger research project that I've undertaken for my research thesis on contemporary shamanism that is due to be presented next year for my MA in Religion in Peace and Conflict.The aim of this paper is to share my experiences with this project by means of a short presentation of what I participated in and was able to learn about both Latvian and Sami traditional and contemporary worldviews. It is written with gratitude for the opportunity I received to learn, reflect and connect with a part of our world that was still unknown to me – Latvia – and also with the creative freedom of writing about my personal experiences instead of as a section for my academic research paper. For these reasons, I am leaving out any methodological and theoretical aspects from my research paper and am presenting this text as a part of my personal journal of my experiences at Isogaisa and in Latvia that connect with the project. The text starts from my first encounter with the project at Isogaisa in 2014 and spans over the following year.

---
Isogaisa 2014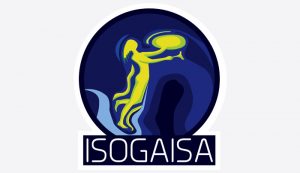 In August 2014, I travelled to Lavangen in northern Norway to attend the Isogaisa shaman festival for the third time. I took the journey as both a personal trip to meet with friends as well as a part of my research project on Northern contemporary shamanism. I had heard from a Sami friend that a new project had started, namely, "Joikas un Dainas", and that a few people he knew had visited Latvia in July 2014. I read the description of the project on the Isogaisa website, about the artists that were coming, and I was curious about what they would bring to the festival.The Isogaisa festival is presented as a shamanic festival, and, even though it is located in northern Norway and has a clear focus on Sami culture and the traditional Sami shamanic worldview, it is also a place where shamanic practitioners from various ethnicities and cultures can connect. People who come to the festival, both participants and workshop/ceremony leaders, bring with them their past experiences of shamanic practices, and I would describe the whole festival as a great opportunity for meetings between cultures, a sharing of cultural experiences and practices that brings awareness of the past and hope for the future. The festival connects people and our shared life experiences, from which we can learn a great deal about our own selves.

To reach the festival, we travelled for two days from our home village near Umeå in Sweden and arrived at the Isogaisa site on Monday afternoon, as always with a great feeling of excitement to meet friends and be part of yet another Isogaisa experience of seminars, ceremonies and workshops. After quickly setting up our lavvu, we went to the main octagon to greet people. When we entered, there was a small gathering in one of the side parts of the structure. The organiser of Isogaisa, Ronald Kvernmo, was leading a shamanic drum journey with a group of people, so we sat down on a reindeer skin next to the fire and followed his instructions. When the journey ended, we stayed by the fire, and some more people entered the room. I could hear Ronald ask the people entering, "Kur ir kokle?" So the people left again and came back shortly with their instruments. They sat down behind me, so I wasn't able to see what they were doing or who they were. But when they started to play, I had shivers going down my spine, it was such a beautiful musical experience. One of the string instruments in particular intrigued me, because I couldn't figure out what it was.

On the following day, I saw that right next to our lavvu was a big white tent for the Latvian workshops. Next to the white tent was a smaller lavvu, and in front of that a campfire site. I was very curious about what the people there were doing, and I wanted to find out more about the instrument I had heard the night before, so when I saw a friend of mine standing there, I took the opportunity to go and find out. My friend told me that the instrument I had heard was a kokle. The people had placed a number of instruments on a table close to the entrance, and my friend showed me one of them. "Try it!" he said with a smile. "I can see that you want to!" Not knowing at all what to do, I tried to hold the instrument, but it felt quite uncomfortable. My friend pointed to one of the members of the group and said, "You know, this man will be giving classes in kokle, and he seems to be available right now. Why don't you try with him?" The man approached us and, with some help in translation, he told me the basics of the instrument, the number of strings, how to hold my fingers and then showed me a basic melody. And that was it. I have to admit that I don't really know what happened, but suddenly two hours had passed, and I had completely fallen in love with this instrument.

For the following days I spent a lot of time trying to learn a couple of melodies. It was both extremely frustrating and amazingly fun, because I felt that my fingers wouldn't move as they should and I was trying to figure out what to do to create the right sound. I was amazed with the patience of my teacher as well as the patience of all the people around who had to listen to the same melody over and over again. But it was great to sit there and practice, to see the people working there and also the people who came to see what was happening. Participants in the Latvian workshops learnt how to weave sashes, to cook over a fire, to make butter, to create bronze jewellery and to play kokle together with the folklore group "Ore", which is directed by Inese Roze and also includes her husband Andris, her daughter Rasa, Adele Grunte and Tālis Karlsons. There was also music and books brought by the organiser Daina Zalāne and her husband, Juris.

On one of the days when I was practising, Juris came up to me and explained to me that the melody I was learning was one that they played at weddings and celebrations of marriage…and on this day they were celebrating their wedding anniversary, so they were going to do a special greeting for that. It was really great to see what they did, and afterwards they played the song I was learning. Juris showed me how to dance the steps. It ended up with a group of us dancing, and, thanks to the cameraman, I now have that moment available on YouTube as a part of the presentation from Isogaisa 2014.

On another day, Juris explained to me the lyrics of another one of the melodies I was learning – it was about a man riding a wolf to buy tobacco for his father. I found this very interesting, because tobacco is often used in various shamanic traditions as a sacrifice or gift to the spirits. In my experiences I've seen it given to the fire or to the earth during ceremonies. To ride a wolf, to work together with an animal spirit or to instruct it to aid on a journey to the spirit world is also a part of shamanic practices. I asked Juris about what he knew of the history of this song, and he told me that for a long time spiritual practices had not been allowed except within the dainas – the folksongs. Many beliefs and traditions had been thus preserved in song, and nowadays it was through listening to the dainas, reading texts that had been collected and studying them that people could understand and reconnect to traditional folk practices. He told me that some of the dainas could describe a ceremony in detail, and that dainas were also used in seasonal celebrations, for example, Midsummer, but also for life events such as birth, marriage and burial ceremonies. I asked if any of these texts had been translated into English, and I found out that some translation had been done. On my last day at the festival, Juris showed me a book by Krišjānis Barons, "Latvju Dainas", which is a collection of dainas that are translated into both English and German.

Through my kokle teacher I started to learn about the folk movement in Latvia, which began in the 1980s. Back then, people had found strength in reconnecting with their traditions and music, and music had played a great part in Latvia's liberation from oppression. I learnt about how groups of people had started to relearn traditional crafts and traditions, like the ones presented in the workshop tent and many other crafts that had been forgotten or were only still practised by a few people – how to play traditional instruments, how to perform ceremonies for life events and the cycle of the year, how to make clothes and jewellery, and learning the spiritual way of a social structure in life.

In my mind I connected this to the shamanic/pagan movement of both the Sami and the Nordic people (if it is possible to put all Nordic people into one homogenous group), among whom traditional practices are both researched and taken back into our social space as the spiritual connection to nature, another reality and people is explored and is often viewed as a reconnection to our own selves, a freedom from the oppression of beliefs and values forced upon us by social structures. A reconnection as a healing process of what has happened in the past and to set our visions for a better future. Listening to what the Latvian people shared with me made me better understand the connection shared with people in the North, both Sami and Nordic people, because we have all undergone oppression of traditional beliefs and practices and strong state control over the centuries. Now, in a time of religious freedom, we have new possibilities to reconnect with the spiritual life and understanding of our forefathers. I could also see many differences between our cultures, but differences are also very interesting because they can make us question assumptions and review our own beliefs and learn about the deeper meanings through our differences.

I have a musical background; I studied music in school for three years, and I have been singing and learning instruments from childhood and have played the guitar since my teens. But for many years now I've had to focus on other kinds of work, and my instruments are sadly collecting dust in a corner of our living room. Spending time in the Latvian tent at the festival was very inspiring, and I felt that it reconnected me with the joy of playing music, of singing together and creating music in a less formal context, more out of the joy of playing than with pressure on the performance itself. When I returned home from Isogaisa, I brought with me this joy, and my instruments at home came to life again. I had made two recordings with my kokle teacher, and through these I could play the melodies on both the guitar and the piano. My oldest son caught my enthusiasm and learnt how to play one of the melodies, too.

I also brought home with me a curiosity about the history of the folk songs and how to connect with older practices through them. My understanding was that there are two main ways that people use them – to reconnect with folk traditions before the occupation of Latvia, and to reconnect with spiritual practices. I started to search for more specific material and research on the dainas through my university in Uppsala and the student library at Umeå University, but I found it very difficult to find material in English.

Before leaving Isogaisa, I talked with the kokle master, Andris Roze, and asked him if he could make an instrument for me and send it to Sweden. In November I received an email with pictures of a few different variations, and I chose one of them. On the day before Christmas 2014, my kokle arrived – an amazing gift – and I spent many hours that winter exploring its sounds.

To sum up my experiences from the project at Isogaisa 2014, I would say that for me it was an introduction to Latvian folk culture as a spiritual worldview, an introduction to the world of dainas and a beautiful musical experience that brought back to me the joy of playing music. It also roused an interest to find out more, and this initial meeting resulted in many more experiences that I will share on the following pages.

---
Journey to Latvia in 2015
In early spring 2015, Daina came for a visit to Umeå for Sami Week. We stayed in contact, and towards summer we decided that I would come to Latvia in July and assist her during the "Joikas un Dainas" workshops and the festival in Cēsis. Seeing as this would be my first visit to Latvia, I wanted to take the opportunity and not only come for the festival but also experience more of the country in the days before and after the festival. So I booked flights that enabled me to spend a total of 12 days in Latvia, leaving Umeå on July 16th and returning on July 28th. When I talked to Daina about these dates, they turned out to be a great time to visit, because I would arrive in Riga during the final days of the Baltica Folklore Festival. My only previous experience of Latvian culture was from Isogaisa 2014 and from some short texts that I had read, so I felt that I arrived with hardly any expectations.On arriving in Riga, I was met at the airport by Juris and Miķelis (the son of Juris and Daina). We drove to their apartment and, after leaving my bags there, we walked to the centre of the city to a park with a crafts market and a stage where folk groups were performing. During our walk down the streets of Riga, Juris told me a little about the history of the city and the country. The buildings we passed gave signs of the past glory of the era before World War I, once beautiful structures that are now marked by time – some completely run down with only the facade towards the street left intact, but also a few restored buildings. We passed the Freedom Monument from Latvia's first short period of independence, a structure that Juris told me was not damaged during the Soviet occupation but had instead been fenced off and with heavy traffic around it, making it impossible to reach. We also talked about how he and his generation all knew the Russian language, but today's children do not learn Russian. Riga has a mixed population of mainly Latvian and Russian people, with language and cultural differences and the ethnic groups living in different areas, so it is hard not to notice a clear tension, which is quite easy to understand considering the country's past and very recent history. This is one of the challenges for the country and needs time to be worked on.

The walk reminded me of this dual side of the life we live, all the past traumas that we carry within us – our own memories and the ones passed down through the generations, the struggles for freedom, for liberation from oppressive structures, but also the joy, the sense of community and the amazing strength and will to survive that we have within us. How people who live in hardship, struggling to survive, also have beautiful experiences of love, family and community that bring us all together. The complexity of life, of finding our own balance and strength, felt alive and visible on these streets between the run-down buildings and next to the dark old KGB headquarters…and then the meeting of people in the crafts market, of initiatives and projects that connect people and the sharing of experiences and music. That evening I walked with Juris and Miķelis to the traditional dance night, where the Minister of Culture and her partner started the evening off with a traditional dance. I was quite tired after the day of travel and walking around the city, and I was also not very appropriately dressed with my jeans in the midst of al  the beautiful folk costumes, but I'm proud to say that I took part in this dance and was able to have that experience.

On my second day in Riga, we went to an exhibition hall where Daina's folklore group, "Savieši", was to present their new CD in a concert. There was an exhibition of traditional folk costumes, crafts and spiritual beliefs that I got to explore while preparations for the concert were going on. I also managed to learn some Latvian words from Miķelis and to count from one to ten. In the evening, I got to walk together with Daina's mother to a concert held in a different part of Riga. While walking the streets with her, I learned more about the history of the city and of her own memories of the changes that occurred during her lifetime, and as I returned in the evening, I was quite excited about the following day, when I would go with Daina and her folklore group to Rēzekne in eastern Latvia.

We spent one evening in Rēzekne, the day having been spent travelling, performing in a village on our way to Rēzekne and visiting the festival grounds just outside Rēzekne. I got to see the former Latvian president dance a waltz during a beautiful performance of folk songs related to the four seasons of the year, and in the evening I attended the dance night by the castle ruins where, due to rain, the musicians and dancers moved under the roof of an open carpark. There I also met with the group "Ore", who had been to Isogaisa 2014, and it was so nice to watch people of all ages dance around in the dim light and listen to the music played.

On our second day in Rēzekne, I took the morning off to walk around on my own and decided to meet up with Daina and the group after the final festival concert. As I walked up to where people would be performing, I met a young man, a teenager whom I had talked to shortly the previous evening, and he invited me to sit with him. We started a very interesting conversation. He told me about his life, his experiences from his home town and his involvement as a folk dancer. A week before I had arrived there had been a big gathering of 20,000 young singers and dancers in Riga, in which he and his girlfriend had taken part. Through him I started to get another kind of feeling for life today in Latvia, the structure of the economy and the possibilities this young man saw for his own life. Both of his older brothers where working in other countries to finance their studies and save up some money, and he was planning to follow them as soon as he could. We talked about culture, opportunities and dreams as we watched the parade of folk groups entering the festival grounds. The line of people seemed to never end, the summer sun shining over them and casting light on the various costumes, their colours and jewellery, the sashes and hats of different sizes and shapes. We continued talking as the international folk groups from Ireland, Russia and Georgia were playing, enjoying the shade and view over the whole premises. We then said farewell, and I went to meet Daina. Before leaving Rēzekne, we got to see the new GORS concert hall, and as I fell asleep on the journey back to Riga I thought about all the new experiences I had gained from this first part of my time in Latvia.

Workshop in Drabeši and festival day in Cēsis
On Monday, July 20th, we went out to the airport to meet the first Sami artist to arrive, Niko Valkeapää. Niko comes from northern Norway and is a well-known artist who has also previously performed at Isogaisa. He had been asked to conduct a joik workshop in Drabeši and perform a concert with the participants on the festival day in Cēsis. Daina drove us back into the city and dropped Niko and me off in the Old Town as she went to make arrangements and to go back to the airport to meet the next man arriving, Geir Anders Haetta Berg. Geir is a Sami craftsman who was going to lead a leatherworking workshop and teach participants to make traditional Sami bags. I didn't know then, but I quickly got the feeling that these two men with their amazing humour would bring much laughter and joy to my experiences that week while drinking late night coffees and sharing life experiences.After Niko and I had walked around Riga's Old Town and had lunch in a restaurant, Daina and Geir picked us up, and our journey to Drabeši began. On the previous day a German woman, Sabine, and her daughter, Lotta, had arrived in Riga from Norway and had gone to another town, Sigulda, to spend a day there before travelling on to Drabeši. So, we picked up Sabine and Lotta, and then all of us went to meet the other participants from Norway, who had arrived in Latvia on their own and were waiting at a road-side restaurant near Drabeši. We arrived at the restaurant and sat down around a long table. There we met the organiser of Isogaisa, Ronald Kvernmo, together with his wife, Beate, and their children. We also met Hege Dalen, the assistant organiser at Isogaisa, with her daughter and Robert Vars Gaup, a Sami shaman, with his children. Inese and Andris Roze also arrived at our table a little later, and we all shared a meal, talked about our travels to this place and then continued the journey to Drabeši together.

After a quick tour of the premises and when all had been shown their rooms, we had an organisers' meeting in which we went through all that was going to happen in the following days. Daina told us about the organisation of the workshops, what to expect and what was included. The premises in Drabeši were really large, with one section for sleeping and dining and the other section of the building with hallways connecting the workshop rooms and an aula. Surrounding the buildings were gardens and parks with a campfire site. In a building across the park Inese Roze showed us another room for crafts, with weaving looms and a small kitchen. After knowing more about the premises and timetables for workshops and meals, it felt like we were ready for the arrival of the participants on the following day.

On Tuesday morning the participants started to arrive at Drabeši. As they came in to register, some of us showed them to their quarters and answered questions. In the middle of the day, Daina introduced the participants with the workshop leaders: Andris Roze (kokle making), Māris Jēkabsons (bagpipe playing), Niko Valkeapää (joiking), Geir Anders Haetta Berg (leatherworking), Ronald Kvernmo (shamanism) and Robert A. Vars-Gaup (shamanism). The joik and bagpipe workshops were held in the mornings so that the participants in these could join in the shamanism workshops in the afternoons. The shamanism workshops by Ronald and Robert were organised so that participants could join each class independently; they explained that their classes were a little different – Ronald would include more Sami history and traditional practices while Robert would put more focus on contemporary shamanic practices. The participants in the leatherworking and kokle workshops had a full-day schedule, and especially the kokle makers had been warned that they very likely would have to work into the evenings, too, to be able to finish by Friday. After the introduction, the participants of the crafts workshops were asked to follow their leaders to their workshops, and the work began!

I participated in the joik workshop with Niko in the mornings and spent the afternoons practising kokle with instructions given to me by Adele Grunte. There was no kokle workshop this year, but Adele had very graciously said that she would help me. She gave me a couple of tunes that I recorded and then played on my own; the tunes had lyrics, so I also got to learn some more Latvian words and create a better understanding of the songs I was playing. Her partner and others around us also helped with finding words to the songs and translating them into English. One was a Midsummer song with the characteristic refrain "līgo, līgo". In thinking about how the dainas provide descriptions of old traditions, this song reminded me of a Swedish Midsummer song, "Visa vid Midsommartid". In reflection, I started to think about the lyrics of this song, a song I must have sung a hundred times in both school and at Midsummer celebrations without even thinking about the lyrics! And, when I returned to Sweden, I started to search the text and find out more about what it referred to. It is one of the oldest Swedish songs – how old is not really known – but I eventually learned to play it on the kokle and was a little surprised at how easy it was to play with the scale on this instrument (most other Swedish folk tunes that I've tried to play require additional notes).

I embraced the joik workshop with Niko as a challenge. I had some previous experience from attending a workshop with Ailo at Isogaisa 2014, and I've been working with the joik on my own in the sense of singing to connect your own self with the surrounding environment. The joik and the daina are both related and different. From what I've learned, joik is a way of connecting yourself to something, whether a part of history (a joik sung to remember a story about an event that has happened or to describe a geographical space) or a person (a joik dedicated to an individual, or to an animal, a body of water, a fire etc.). I've seen streams and waterfalls while listening to joiks with my eyes closed, and I've heard joiks made by relatives to honour members of the family who have passed away.

The dainas also carry memories, in the sense that they describe all different occasions of life as mythological stories. Depending on how you view this, it could be seen as a way of reconnecting your own self by creating these melodies and texts. The dainas speak of God and deities as well as of ceremonies and rituals, traditions and personal experiences, such as the loss of a child or a husband. I'm not sure if this following statement is true or not, but I got the impression that the way of singing a joik to connect with nature in a more spiritual practice can also be found within Latvian folk culture, but it is not as clearly stated as in texts I've read that describe, in one example, how the kokle was used as both a meditation practice as well as a folk instrument for the performance of dances. In this comparison, the kokle could be more connected to the use of the Sami drum – both are mentioned in texts about contemporary shamanic practice, and both instruments are used in gatherings as a sacred instrument to connect with a spiritual reality in the journey of the shaman.

The singing of joik is mentioned in older texts as used by members of the community as a life line during a shaman's journey to other worlds – a thread by which the shaman could find his/her way home again to this reality. But I do not know to what extent singing has been used in spiritual practices in Latvian folk culture. The collection of dainas is far larger then the collections of joiks, but there are archives of both that are unfortunately not easily available. Quite recently, the archive of Karl Thíren, a collection of joiks from around the 1920s by a man travelling around Sapmi, was moved from Umeå down to Uppsala University. This subject of research, to understand past practices by listening or reading texts, may also have been explored to further extent by people whose texts I've not been able to find or read, due to either language or availability. It is, however, an interesting subject that I would like to explore at some stage in the future.

One of the joiks we learned from Niko was one that had come to him as he travelled to Drabeši. In total we learned five different joiks; some were more difficult than others, and most of us struggled quite a bit with finding our own voice. For trained singers, as I felt most were, I believe it to be more difficult to try to let go of your vocal training and sing in a different way. One of the shamans, Robert, was invited to make a journey with us and try to help us work on this issue. This was highly appreciated by the participants, and I could say that I found it very helpful for the group.

I was not as involved in the other workshops at Drabeši, but through spending time with the people from the North and with the participants in the other workshops, I was able to follow their work and learn a little from what they were doing.

The participants making kokles had their workshop in a space located just as you entered that part of the building. So every time I passed by to go to the joik workshop or to have lunch, I could hear the sounds of people working with wood. They started just after breakfast every morning – I believe some began even earlier – and they kept working throughout the evening. I must say that I hardly met the people in that group because they were so busy! But I got to follow the Sabine's work in creating her kokle by passing by the workshop on occasion and talking to her on short breaks. At the beginning of the workshop, Andris showed them the wood they were going to use and the possible variations in shape and colour. The work started by drawing the outline of the instrument on the wood, and, as they continued working with this piece of wood day after day, they added other pieces, going through stages of frustration and stress due to a lack of time, as if reconciling with the forces of nature that put restrictions on your ability to create as freely as you might wish! In the end, though, all of the participants were able to finish in time to present their work at the festival in Cēsis on Saturday.

The next workshop was the bagpipe masterclass with Māris. Walking around in the garden in the mornings and early afternoons during the sunny days in Drabeši, it was impossible to escape the sound of bagpipes. They had an indoor room for practice, but they used the gardens and halls as well, and on one of the days some of the players walked to a small church to try playing in that kind of acoustic environment. It seemed like a great challenge to learn how to play, depending on previous experience, and, according to the participants, it was the youngest member of the group that came away with the most success!

The other full-day workshop was leatherworking with Geir. I did not participate, but seeing as the coffee machine was in his room, we all got to pass by frequently and could talk and see what they were making. Geir had brought with him materials and literature that showed images of traditional Sami handcrafts and bags. He told me that his students were very talented, he could see how some of them had worked a lot with this kind of craft before, and the bags they made were very beautiful. I would describe the atmosphere in the room as one of high concentration and much silence; the participants seemed very focused on what they were doing. Many stayed late into the evenings, and, from what I've heard, they seemed very pleased with the opportunity to learn.

The shamanism workshops by Ronald and Robert were in the afternoons. I didn't participate in these, but I got to hear a lot of great comments from the participants. They learned about traditional Sami shamanism and were able to participate in practical exercises that shamanic practitioners work with today – meditation and drum journey. One evening Ronald held a chaga ceremony outside by the campfire. Chaga is a mushroom that grows on the birch tree. Its colour is black or very dark brown on the outside and a lighter brown colour on the inside. I've collected chaga in the woods near my home, and a distinct mark of the chaga is that underneath it the birch becomes a yellowish colour. The chaga is not harmful for the tree, and it is collected, dried and made into a powder that is then boiled into a concentrate. Daina told me that in Latvia it is mostly consumed as a cancer remedy, but in the North it is used for many different illnesses. Another shaman I've met in the North described the energy of the chaga as very mild, a gentle energy that helps to reconnect the body to a stage of health. As seen on the Isogaisa website, there have been many studies made on chaga showing its healing effects. In contrast to many other plants that are restricted by law, it is legal for all to pick and prepare chaga in both Sweden and Norway.

Apart from the workshops, the days in Drabeši were also full of other activities. One evening we had a very informative guided tour of Cēsis by an Australian-Latvian man. We finished the tour with coffee at a café in the town centre, where there was an exhibition of crowns by Brigita Stroda. These were very beautiful, and the artist had with great creativity explored the traditional crown and used new kinds of materials to make them. One afternoon I walked together with Niko down to the Āraiši Museum grounds, where three different settlements from various periods in history have been built or reconstructed. Here we got to explore the old wooden structures by the water, the ruins of protective castle walls and a prehistoric settlement of basic structures among the trees. Coming from the North, the nature in Latvia is quite different from what we are used to. The large oak and linden trees, the flatness and absence of rocks, and the storks flying in the sky. The soil feels rich, and the plants that grow have a much longer growing season than in the northern lands.

Also worth mentioning is the work of the project photographer, Jordi Navarro Navarrete, who followed all the workshops and activities until the festival day in Cēsis. His work in publishing photos on the project website as well as the SVIESTS Ethno-Eco Festival page on Facebook made our experiences available for many people to follow. A friend of mine wrote to me during this trip and said that it felt like he was there with me, because he could follow what we were doing day by day. This new way of sharing our experiences with others was very appreciated, and when we found out that Jordi was also going to come up to the Isogaisa festival and work there, we were very happy, because his photos are great in capturing both people and activities.

All these days of work inevitably came to an end, and on Friday evening Daina invited us all to come out to her country house, which is called "Ruķeļi". It was a great space where the children could run around, play in the water, and people gathered around the fire to sit and talk. At sunset we walked down to a spot where we could follow the last rays of the sun, and the Latvian members of the group sang some songs. It was a beautiful experience, and after that we all walked back up to the fire. Some people stayed there, but I went with Adele, her partner Guntars and Jordi to Cēsis to attend a concert of the only Latvian band I had previously heard about, "Skyforger". After leaving Isogaisa in 2014, I had searched for Latvian folk music on YouTube and found a collection of songs on which "Skyforger" was among the groups recorded. I had also found some very good information about Latvian folk songs and the kokle on their website and listened to an interview made with them some years ago. I had listened to some of their music from their earlier days, and I was warned by Adele and Guntars that what they now performed was more heavy metal. Nevertheless I really wanted to see them, so I very happily went with them to the festival grounds in Cēsis. The concert was indeed heavy, and in the beautiful warm evening with lights lit all around the town we could watch a large crowd of people – mainly dressed in black – jump around and sing as song after song was performed. The energy of the crowd was great, and as "Skyforger" was called back to perform some extra numbers the group decided to play some more traditional folk songs – the reaction of the crowd was great!

On the following day the SVIESTS Ethno-Eco Festival took place in Cēsis. Hege, Robert and their children said their farewells in the morning, but the rest of us went out to the festival grounds. It was the most beautiful day with a clear sky and a sun that gave warmth but wasn't too hot. I was told that the previous year it had been really hot, especially for the Sami artists; it had been quite difficult for them to endure the heat in their traditional folk costumes. But this year the weather was perfect. We were located in one section of the festival, tables were set out displaying all that had taken place during the week and a lot more. Inese made bread over a fire, Andris demonstrated woodworking by making a kokle, and Adele made hay dolls and other things in a creative workshop for children. Elin Kåven, who had arrived a couple of days earlier, was to perform on the stage during the concert, and just before her performance we sneaked away to try to shoot with a bow and arrow at one stand. It was hard! And I must admit that Elin had much better success then I, but we also had a lot of fun. I walked around the grounds with Lotta, exploring the market and tried to find some nice gifts to bring back to friends and family.

The concerts all went well. Some people had gathered, and the bagpipe workshop group were the first to perform. Then we from the joik workshop performed. Just before the performance I found out that each one of us was going to sing a solo. I protested a little against this (actually refusing to get on stage if I was forced to sing a solo…), but a friend offered to sing with me, so the problem was solved. Niko also performed a joik after us, and then Elin Kåven did her performance. Latvian folk groups performed both before and after our presentations, so the air was constantly filled with very nice music.

The day seemed to go by quite quickly, and finally it was time to pack everything up and say farewell to people. The past week had been great, reconnecting with people I had met at Isogaisa as well as meeting many new people from both Latvia and Norway – both children and adults – who made the whole week very special. I had learned so much. But all of the experiences were a little overwhelming, so I was only able to write them down and share them after some months back home.

I spent my final days in Latvia with Daina, her mother, Juris and Miķelis at their country home together with Sabine, Lotta and Jordi. Those were two very nice days. We got some well-needed sleep, took a walk, and then in the evening Daina guided us through a Latvian sauna ritual. Sabine and I felt that we wanted to thank them for all the experiences we had been given, so that night we gave a healing ceremony to the family. The following day we travelled back to Riga, went with Sabine and Lotta to the airport, and then Jordi and I visited the Occupation Museum. It was a very emotional experience, and I must say that the museum has a very well-prepared display in which the visitor is able to walk through the history of Latvia. Afterwards, we went quickly to the history museum and ended up discussing our experiences down by the water. That evening we all met Ronald and Beate in a pub and shared some last hours together with laughter and memories. I'm happy for that last day in Riga, to end the circle of my trip in this way.

It is impossible to shortly sum up my experiences from these 12 days. In reading through my own text I know that I have left out so many details that made impressions on me. But what was of great importance is that during these days I was able to begin to understand a little of Latvian history, culture and spiritual worldview, the different lives people live today, how they view their opportunities, values and visions. By meeting people from the North, both Sami and Nordic, and listening to their reflections on being in another culture, I felt that I also learned more about where they are coming from in a different way than would have been possible in the North.
---
Isogaisa 2015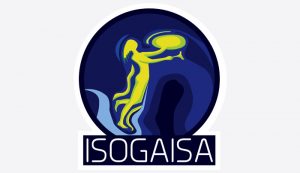 The previous years I had known far in advance that I would travel north to Isogaisa, but this year I didn't really make the decision till a week before. I hesitated because I had been invited to participate in a shamanic gathering in Hungary and felt that I should not turn that down. On the other hand, I really enjoy the years I've been to Isogaisa, I have so many friends that I only meet there, and I didn't want to miss the presumably last year of the Latvian/Sami project to collect more material for my research paper. So, when I realised that I could also bring my children with me to Isogaisa, the decision was finally made.The journey north was a great experience for both me and my children. After arriving at the festival and meeting, greeting and reconnecting with some of the people, my oldest son commented, "Mum, do you know everybody here?!"
As usual, we camped behind the main lavvus, but this year the Latvian workshop tent was placed in between the hotel and the octagon where most of the main events take place. This year a new group of craftspeople were participating, the Karlsons family, and the folk group "Tai Tai" were performing and leading kokle and Latvian/Estonian folk music workshops. Each Isogaisa is different, and this year it was not me but my youngest son who seemed to spend most of his time at the Latvian workshop tent. He is five years old, and he made many clay figures and continued over the days to weave a traditional Latvian sash. My older son, who is nine, got involved as a "special" volunteer and spent all his time practising with the bow and arrow and making sure everything was OK everywhere. But he also managed to sit still for a little bit, made a clay flute and wove a sash that is now hanging on display in our home next to all the clay figures.

This year I participated in the workshops led by "Tai Tai" and a lecture Daina gave on the dainas. The views and information given in these lectures added to what I had learned in the previous years, and it also supplemented my understanding of Latvian musical traditions with Estonian traditions. It was also very interesting to view again the two main ways of connecting with folk traditions and music, because I've also felt very present in the shamanic traditions and worldview. It is not possible to say that it has to be either one or the other that people choose, but the way of connecting with past traditions and our reasons for doing so is very interesting. It seems that some people have an interest in reconnecting with older traditions in order to learn more about what and how people used these traditions in the past – a way of reconnecting with a cultural identity. Other people reconnect with older traditions because of a more spiritual interest, a desire to learn how people used to view our reality, their spiritual understanding, and to bring this into life today. In so doing, some people feel that the way to do so is by recovering and trying to carry out a performance of music or a ceremony in the traditional way. Within shamanic practice this can be seen as people performing ceremonies that have been found in older texts or trying to recover ceremonies that may be only partly described. Another way of reconnecting is through the work of trying to understand why an instrument was played or why a ceremony was performed on one occasion in a specific way. For example, instead of using the same objects as described in a text, people may use other objects that for them carry the same meaning within a ceremony. In my experience, it is not possible to say that there is a clear division between people in how they choose to work, but as many traditions and cultural expressions have disappeared or their meaning has been lost over the generations, I've seen the different ways people work to reconnect and have also listened to their own reflections on reasons why they do so. In the global context we live in today, many people who feel that spiritual practices have been lost within their own cultures also try to reconnect by connecting with and learning from cultures from other parts of the world. They then either use this other culture's way of creating a ceremony, conduct a healing practice or play an instrument within this cultural tradition, or they explore the meanings they find through these practices and use them in their own way – or both.

Like in the previous year, the Latvian people again put their mark on Isogaisa through the sharing of experiences and musical performances. On Saturday evening "Tai Tai" performed a concert and later on in the evening taught us some folk dances. This was great fun, and we all danced around the fire, laughing at our many mistakes and trying to watch the people who knew what they were doing.

The members of the Latvian groups also participated in many of the other workshops and were involved in the ceremonies led by others. One day some of them took a boat trip out on the fjord, and a few even swam in the Nordic water, which I found very impressive.

---
Conclusion
I am grateful. Through this project I've been able to learn so much about Latvian folk traditions, culture and spiritual worldview as well as the connections and differences between the Sami and Nordic contexts. This would not have been possible were it not for this project organised by Daina and Ronald. Through their shared enthusiasm, I and others have been given an opportunity to learn about these cultures, and in this paper I wanted to try to show some of the real effects a project like this may have on the lives of people who take part in it. I've written down some of my experiences in these pages, but there were many more. Through this project I, and others I know, have made great friendships across our cultural borders. We have formed new networks, inviting each other to work and social gatherings that create all kinds of opportunities for our lives in the future. In this paper I have told about how I got to know a new instrument, the kokle, and through this instrument to connect with people, stories and shared life experiences. I've talked at home and shared my experiences with others around me who hardly know anything about Latvian history and culture – just as I didn't know before Isogaisa 2014. So, the effects of a project cannot merely be judged by what occurs during the days of organised activities; they create ripples that may spin around our world. I feel that when we are exposed to new parts of the world, many things happen. We get to grow as people as our understanding of others grows – all may not take the opportunities given, but some of us do, and for us they change our worlds.



---
Frederika Wennermo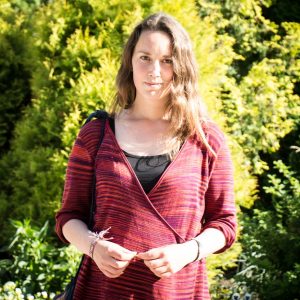 I come from the northern part of Sweden but have for most of my life been living abroad and been travelling to different parts of our world. I am an academic researcher – have a BA in Theology and am now finishing a MA in Religion in Peace and Conflict. I am also a healing practitioner who for many years lived in a community in Guatemala, been studying healing practices with contemporary shamans, curanderas and healers in Guatemala, Mexico and other countries. I am a mother of two boys and we returned to Sweden four years ago, to the north, and during these years I've been researching and learning about the contemporary shamanic practices – both for personal interest and as a research project – as well as learning more about my own roots, historical context and the contemporary world with its mix of cultures and worldviews.
Frederika Wennermo Joikas Dainas Etno-Eko Festival