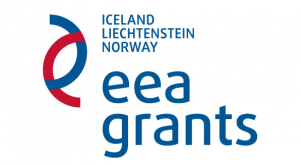 European Economic Area (EEA) Financial Mechanism programme "Conservation and Revitalisation of Cultural and Natural Heritage" small grant scheme "Cultural Exchange" project "Joikas and Dainas"
Project No EEZLV04/GSKA/2013/15
---
The agreement for the implementation of the project "Joikas and Dainas" was signed on July 15, 2014 between the Culture Management Centre "Lauska" and the Latvian Ministry of Culture. Project implementation period is until 31 December 2015. The project is financed by the EEA Financial Mechanism (consisting of Norway, Iceland and Liechtenstein grants) to the amount of 72 193.05 EUR, from Latvian State budget to the amount of 12 739.95 EUR, as well as 10% co-financed by the project partners KMC "Lauska" and Foreningen Isogaisa to the amount of 9 437.00 EUR.
The main planned activities for two years are to organize two festivals in Latvia – Ethno-Eco SVIESTS in Cēsis, as well as two Sami cultural festivals ISOGAISA in Lavangen, Norway, where during concerts, demonstrations and master classes guest artists and craftsmen from the partner country will participate. To document and disseminate the events and concerts during the festival and workshops a website www.joikasundainas.lv will be set up, which will post photos and videos, as well as descriptions in Latvian, English and Norwegian languages.
The project aims to promote the exchange of knowledge, experience and creative impulses between two traditional cultures – the Sami and Latvian – by bringing the representatives of this tradition nowadays together. Sami culture is still poorly understood in Latvia, as well as Latvian traditional culture in Norway is not very widely represented.
It is interesting and mutually enriching to see what elements of traditional Sami and Latvian culture have survived and have been developed to the present day, but which features in either of the culture have disappeared and have been forgotten, that might still have existed in the past. For example, in the Latvian tradition a very developed feature is the research and reconstruction of archeological jewelry, garments and household items, as well as the sauna ritual and its spiritual aspects. Also in the Latvian folk very ancient mythological layers songs can be found, whose clear meaning nowadays is difficult to understand. In turn, in the Sami culture a very active and living tradition is shamanism, the associated rituals, meditations, songs and musical instruments, which have largely disappeared in Latvian tradition.
In order to promote knowledge, understanding and interaction between these two cultures, the project will seek to build stronger ties between the two new but already established festivals – Ethno-Eco festival SVIESTS in Latvia and ISOGAISA in Norway.