Vilkači
---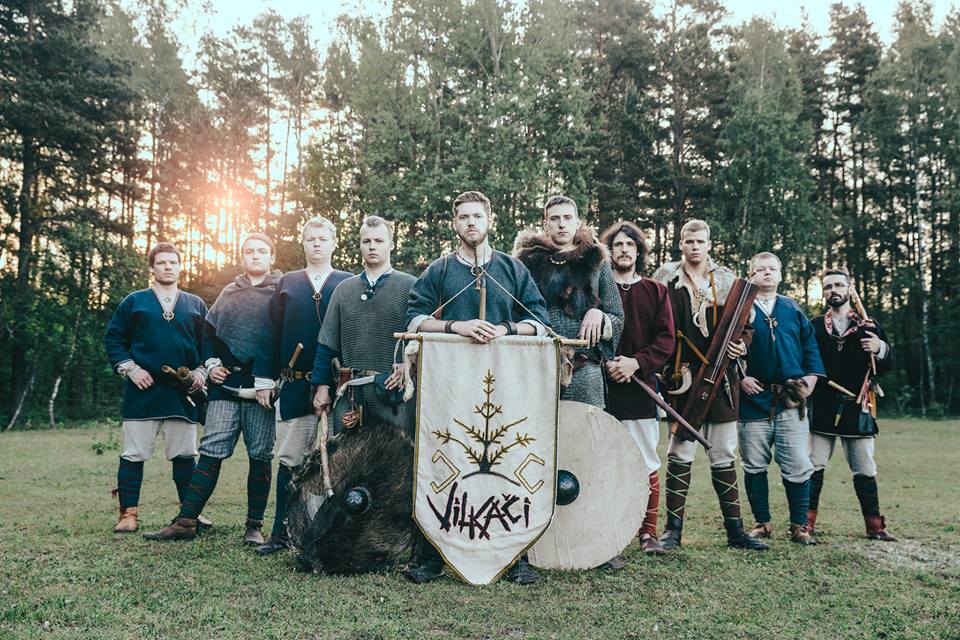 Andris Lejnieks vocals, flutes
Edgars Zilberts vocals, kokle, drums, percussions
Eduards Krūmiņš vocals, drums
Jumis Ločmelis vocals, flutes, bagpipes, drums, percussions
Juris Tomašūns vocals, kokle
Mārtiņš Puriņš vocals
Reinis Zumbergs vocals
Toms Grīnvalds vocals, ģīga

The group "Vilkači" was founded on September 22, 2000. The motto of the group is : "With the Sun on the sword and thunder in the heart" , these words have come to us from the ancient past and today they are repeated by the folklore and ancient fights group "Vilkači". In the beginning there were only a couple of young boys and men who were deeply interested in the protection of the Latvian culture historical heritage, but today the interest in the life of an ancient soldier has brought together more than 20 participants, 19 – 27 years of age. The first leader of the group was Davis Stalts, now it is lead by Edgars Zilberts. The group sings ancient warrior songs of the 9 – 13th century, performs ancient warrior games and fights. The group has taken part in many medieval and folklore festivals in all Baltic states performing songs, games, and ancients fights. The group has also performed in many schools and festivals.

Published by lauska
---
Video
---