Vabaļis
---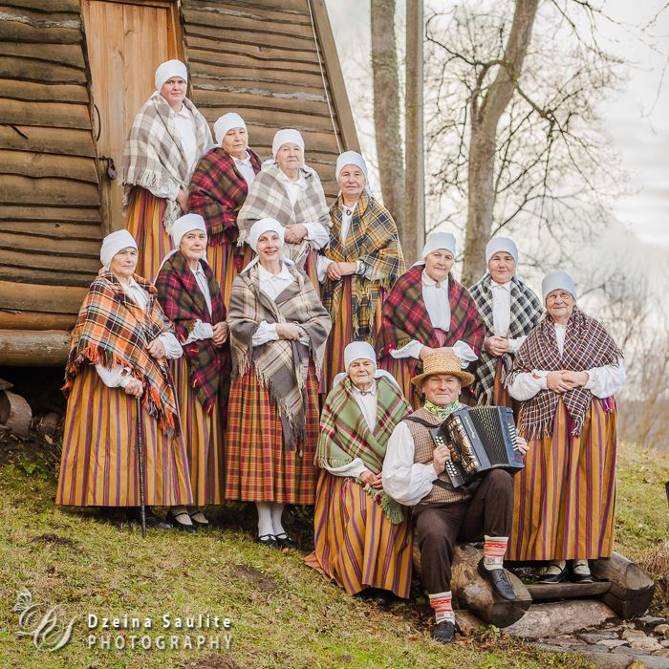 Regīna Vingre
Veneranda Putroma
Anna Rubina
Irēna Livmane
Lidija Sparāne
Veronika Stikāne
Aina Pabērza
Mairita Stalidzāne
Iveta Skrinda
Lidija Landenoka
Žanete Žilvinska
Viktorija Skrinda
Jānis Gipters
Artūrs Uškāns – vadītājs


The ethnographic ensemble "Vabaļis" was founded only in 2006. When researchers showed interest in the traditional spring time psalm singing in the region of Vabole, in the Catholic Eastern part of Latvia, alongside the question was raised whether people still remembered traditional everyday songs. As a result local women came together to form the ensemble under the name "Vabaļis" (Latgalian for beetles) and they remember not only traditional songs, but also local traditions, customs, stories and jokes. The participants themselves claim that by regularly meeting and singing together more and more long-forgotten songs are brought back to life, but the biggest gain is the joy and strength they give and receive during their gatherings.
Since its founding the ensemble has toured Latvia, participated in the international folklore festival BALTICA and other festivals as well as given concerts for the local people and abroad. They also regularly organise workshops for traditional skills, to hand them further to younger generations.

Published by lauska
---
Video
---