Trakula
---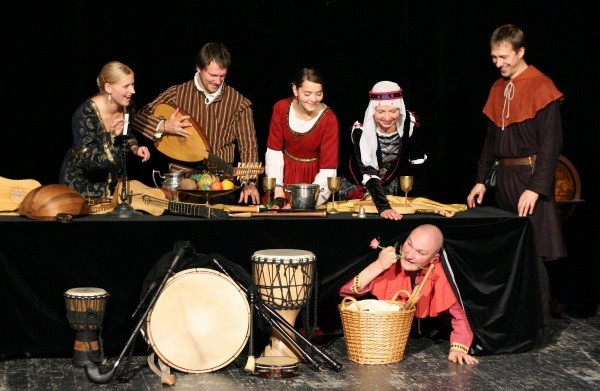 Oksana Gotlube vocals, duduk
Līga Jeleviča vocals, violin
Māra Āboliņa vocals
Māris Jēkabsons vocals, bagpipes
Kaspars Indrēvics percussions
Lenards Gotlubs Medieval lute

"Trakula" was founded in spring 2007 as an early music ensemble which is also open to a variety of other influences, as its participants are musicians both from the academic and folk music scene. The group plays Mediaeval and Renaissance music from the whole of Europe and the Near East. In concerts the musicians perform in historic costumes and on historic instruments which are partly made by the group members themselves. Another part of their repertoir forms traditional music from Hungary and other countries. Recently they have added also Latvian traditional tunes.




Published by lauska
---
Video
---