Pērlis
---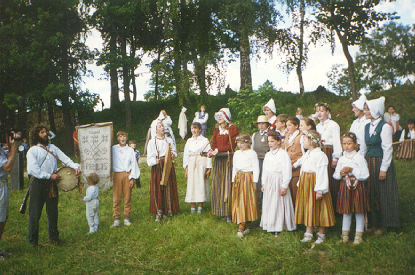 Kalvis Vītols vocals, Jew's harp
Rasa Vītola vocals, guitar, percussions
Dace Vītola kokle

The folklore group "Pērlis" from Druviena in Vidzeme unites a number of families who rejoice in playing and singing traditional Latvian folksongs. Its participants have researched the local songs and music of their region and try to preserve them by reviving them in their own manner. The group actively participates in folk events in Latvia and abroad.

Published by lauska
---
Video
---