Iļģi
---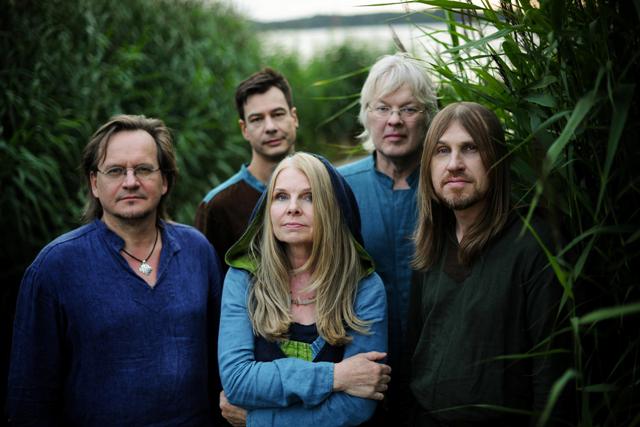 Ilga Reizniece vocals, violin
Gatis Gaujenieks vocals, bass, trough fiddle, mandolin, domra, frame drum
Māris Muktupāvels vocals, kokle, bagpipes, pipes Jew's harp
Egons Kronbergs guitar, balalaika
Mārtiņš Linde percussions

The most famous world music band from Latvia. he group started at the Cultural Centre of Iļģuciems in Riga where Ilga Reizniece, a professional violinist, founded an ensemble of Latvian folk music. She had just graduated from the Jāzeps Vītols Latvian Academy of Music and was an active member of two prominent folk music ensembles Bizīteri and Skandinieki of the time.While employing the modern musical themes and instruments in their recordsIļģi also incorporated the influences of ethnic music from other countries. Their previous work asserted the Celtic and Slavic influences in Latvian music.
The mood of Iļģi music ranges from reflective, almost meditative calm, empowering the listener to overcome the sorrows and troubles, to unstoppable, bubbling vitality. Different moods create a musical entity, multi-faceted as life itself, true to the eternal cycle and rites of human life.

Published by lauska
---
Video
---