Folkvakars
---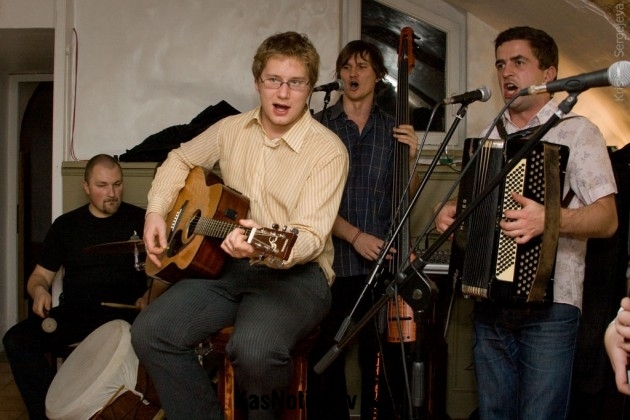 Kristīne Kārkle vocal, violin
Edgars Kārklis vocal, acordion
Gatis Valters vocal, mandolin, contrabase, drums
Mikus Čavarts percussions
Krišjānis Putniņš guitar

Folkvakars (Folk-Evening) came into existence several years ago, when folk-musicians regularly met in a little pub Mi6 in Riga to play together. Now it has established itself into a group of experienced musicians with a wide repertoire, who almost every Friday evening play in the Riga folk-club Ala Pagrabs. Maybe we will see them in future more often in concerts and festivals.


Published by lauska
---
Video
---