Cantata
---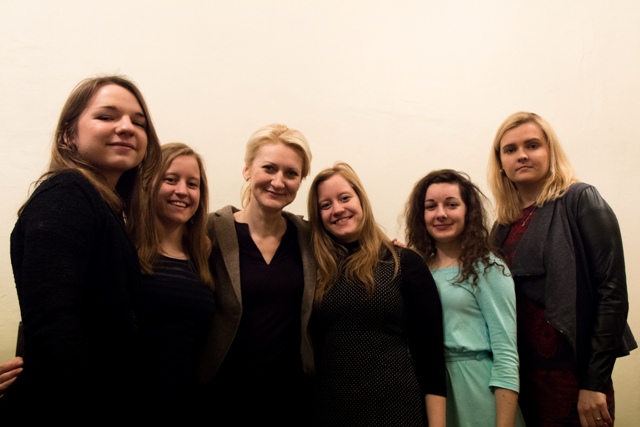 Dārta Zelma Skrastiņa, 
Līga Griķe,
Madara Ivanovska,
Katrīna Anna Skrastiņa 
Sabīne Ādamsone 


The concert-kokle ensemble "CANTATA" was founded in 2010. It unites students and graduates from the Riga P.Jurjāna music school. While studying, they have already gathered success in different Latvian and international competitions both as soloists, and in ensemble playing.
The group's  name CANTATA (enchanted) characterises all participants of the ensemble – each of them is enchanted by the kokle, music and youthful fervour, united by the wish to create the musical magic together.

Published by lauska
---
Video
---