Austrumkalns
---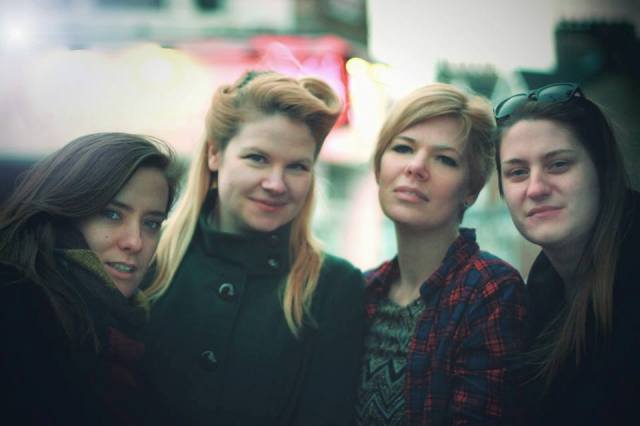 Anna Grīnberga-Saull violin, vocals
Laila Grīnberga flute, vocals
Andra Zobens-East cello, vocals
Karolīne Zobens-East guitar, vocals
Hannah Beynon percussion


Austrumkalns started in 2011 with four U.K.- born Latvian girls wanting to play folk music. Having been born into musical families and growing up together in North London, the two pairs of sisters Karoline and Andra Zobens-East and Anna and Laila Grīnberga decided to express their love for traditional Latvian songs and melodies by forming their own folk band. Their music combines traditional folk hooks and elements with their own twists, so their music has its own peculiar style.
In the last couple of years, Austrumkalns have performed regularly at the London Latvian Bar, Balzambars, as well as around the UK, Dublin, Brussels, Germany and Latvia. Their debut song was regularly played on Latvian Radio 2, a song that also appeared on the compilation album "Sviests 6". They were invited to play at two prestigious Latvian festivals, Sviests and Laba Daba as well as being nominated in the Radio Hits category for "Bonuks" – a Latgalian language award.
The music "Austrumkalns" plays has traditional elements and principles, but the girls develop their music using modern instruments and arrangements. "Austrumkalns" have three percussionists who interchangeably join them for concerts: Welsh percussionist Hannah Beynon, Jēkabs Zariņš who is well known in the London Latvian community for his experimental kokle playing and Toms Svilāns, a London based Canadian Latvian.

Video
---