Vecpilsētas dziedātāja
---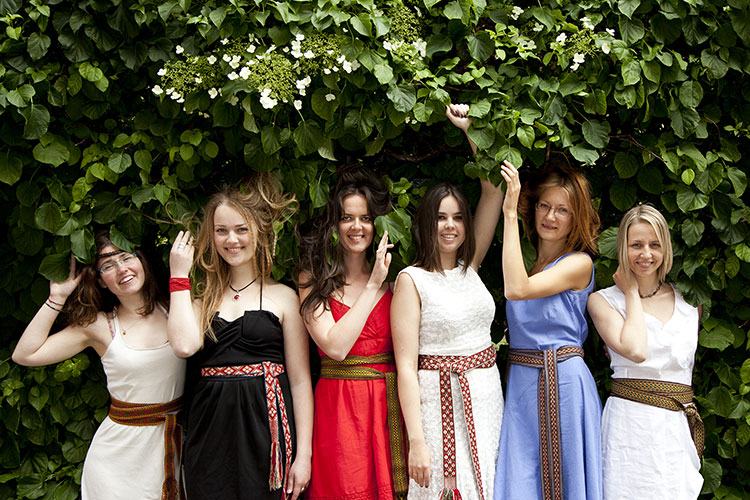 Rūta Abaja vocals, rythm, kokle, violin
Inese Neimane vocals, flute
Linda Zonne vocals, accordion
Reinis Grants percussions
Anna Freimane vocals, flute
Mārtiņš Abajs base
Andris Kimonts guitar
Solveiga Kaļva guitar, kokle
Daniels Maršals guitar
Dace Sloka vocals, guitar, kokle, flute
Vēsma Keire vocals, flute
Māra Abaja vocals, guitar
Anastasija Sliša vocals

The postfolklore group from Riga unites young people and students who create their own music while drawing inspiration from Latvian folklore. "Our songs start from browsing through thick volumes of traditional dainas, plugging the guitar or pushing buttons on the accordeon. As an ensemble we weave these songs into a joint sound of individual emotions. This is why our music is always changing, depending on our members and feelings."
In 2016 the group changed its name to Daba San.

Published by lauska
---
Video
---