Tarkšķi
---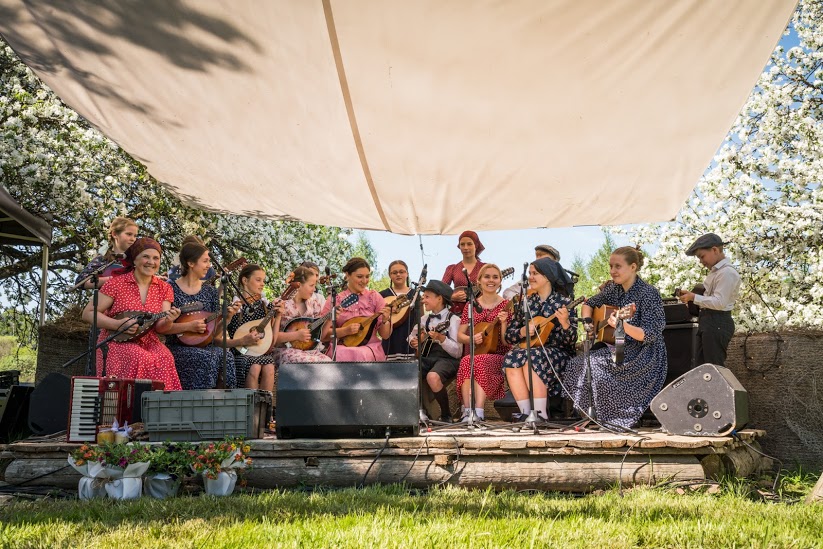 Roberts Veinbergs
Kristīne Karele
Anna Patrīcija Karele
Kristija Laura Čipena
Rebeka Ivanova
Katrīna Karele
Viktorija Veinberga
Sigita Blaumane
Kristiāna Blaumane

The children's folklore group Tarkšķi is from Iecava in Zemgale. They sing and play traditional Latvian folksongs about children's life in the countryside, animals and also annual celebrations. The children learn to play different folk-instruments, they sing, play and dance, organise work-shops, make their own folk costumes and participate in many events and festivals in Latvia and abroad.
Published by lauska
---
Video
---