Pulsa Efekts
---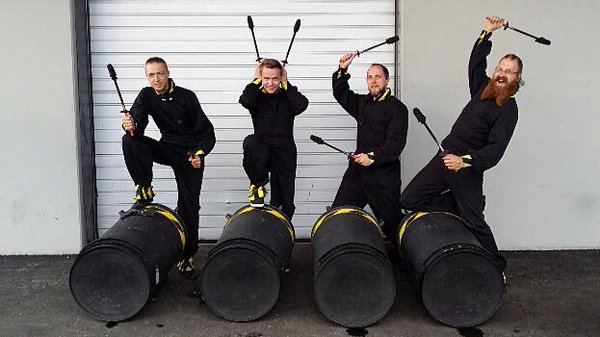 Dzintars Vīksna band's leader, percussion, body percussion
Kristaps Krolls percussion, body percussion
Guntis Spridzāns choreography, dance, body percussion
Ingus Tazāns percussion
Gints Dancītis body percussion, dance
Kristaps Andersons percussion

The rhythm ensemble Pulse Effect was founded in 2006 and has since experimented in the wide field of world music. It uses Latvian, Egyptian, African, Latin-American, Indian and other ethnic instruments and rhythms, creating a diverse range of fusions and performances. Pulse Effect regularly collaborates with different guest musicians, one of the most successful being working with Leila Alijeva, an Azerbaijani Mugam singer from Latvia. Pulse Effect has been playing in all large festivals in Latvia, and also regularly organizes the Rhythm festival in Cēsis, inviting different artists who represent a wide range of rhythmic variations.

Published by lauska
---
Video
---