Hāgenskalna muzikanti
---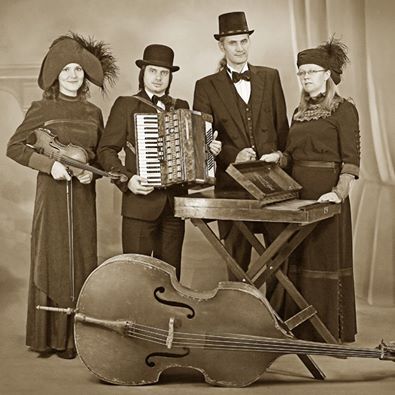 Ilmārs Pumpurs vocal, base
Sandra Lipska cither, vocal
Zane Kriumane violin, vocal
Rolands Zelčs accordion

This group has formed a particular repertoir from popular songs from the end of the 19th, beginning of the 20th century, which are often direct translations from German music. Nowadays these songs capture with their naive romanticisim, thus adding a special colour to the Latvian folk scene. Some of our grandparents will still remember these songs from their youth.

Published by lauska
---
Video
---