DER
---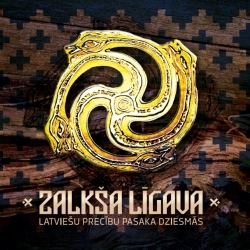 Dāvis Stalts vocal, percussions
Ieva Tālberga vocal, guitar
Reinis Zumbergs vocal
Ernests Medenis vocal, bagpipes, kokle
Kārlis Heimrāts vocal
Krists Lazdiņš guitar, vocal


The participants of the group DER have been playing before in other groups and united in this ensemble, to create something new. They themselves say: "We are together to popularise the Latvian traditional heritage nowadays. We try to create and give to the people what they sometimes do not realise in the everyday hurry – a spiritual link with our homeland." The leader of the group Dāvis Stalts creates his own music and texts which in their form and sound are very close to traditional folksongs.

Published by lauska
---
Video
---