Delve
---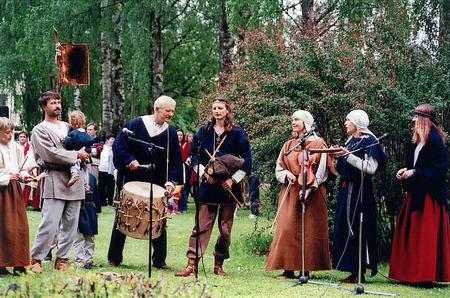 Aina Tobe vocal
Gvido Tobis vocal, kokle, flute
Ilze Kļaviņa vocal, kokle
Raimonds Ābele vocal
Karolis Treijs vocal, drums

The folklore group DELVE started out in 2001. The name of the group means "bear paw" – that simbolises both playfulness and power. The group performs Latvian traditional songs as well as leads different ceremonies. 
Published by lauska
---
Video
---